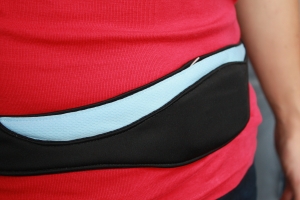 Our close relationship with the design team at KD, combined with Thread's prototyping expertise means that the design intent of these medical devices is carried through the design process to manufacture.
The service we provide includes workshops to develop ideas through rapid iteration of designs, prototyping for user trials, creation of manufacturing samples, creation of technical specifications and manufacture documents to be supplied to the selected manufacturing partners.
Sourcing
Thread sources materials from around the globe. The textiles used in these products must meet the stringent requirements of a medical device. We have links with manufacturers that produce quality materials with very low chemical content, making them suitable for medical applications.
Design support
We support designers and engineers to ensure that the products they envisage are realised. Where their vision is not realisable we are able to help them to alter their vision or generate new designs that meet the design intent.
Manufacture support
We generate patterns, design specifications and bills of materials to hand on to manufacturers. We can support our clients in discussions with manufacturers to see the product through to manufacture. We ensure that design intent is carried through and our detailed specifications minimise ambiguity at hand-over.
https://www.accu-chek.co.uk/gb/pumptherapy/insight-pump-clip-cases.html#top