March 26, 2019
Exosuit Launches!
We are delighted that in March 2019 Exosuit was launched. Exosuit gives athletes proprioceptive feedback to help improve posture, stability and feeling of power. To help make this possible Thread iteratively developed the garment and it's patented technology with Exosuit. It was tested and refined in conjunction with Progressive Sports in Loughborough and now this amazing technical garment is available to buy.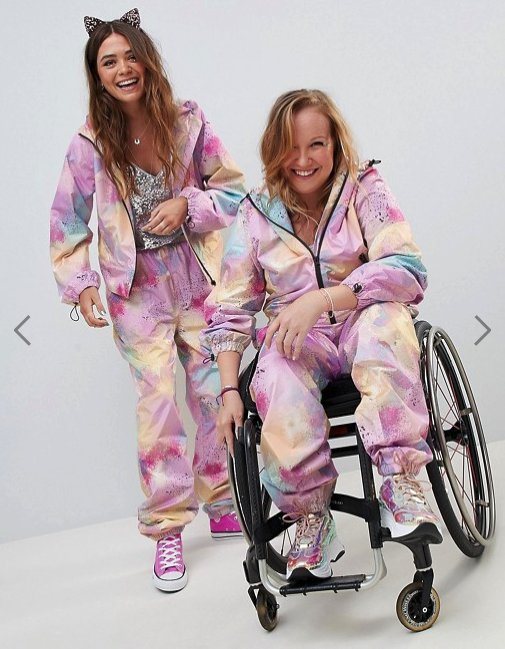 August 1, 2018
Like water off everyone's back….
Chloe Ball-Hopkins isn't like most of us. Where most of us, if we found ourselves miserably soaking wet at a festival because there wasn't suitable wet weather gear for us, would complain and probably have a hot bath when we got home, she decided to contact fashion retailer Asos to suggest they make the suitable gear. She then collaborated with them and the result is a waterproof jumpsuit that is designed to suit wheelchair and able bodied users alike. The jacket and top can be zipped together/apart so it's easy to get into and out of or can be worn as a jacket or trousers on its own. It also features a waterproof pocket for medication or a phone.
website link: Asos Collaborates With Paralympian Chloe Ball-Hopkins, Vogue, July 5th 2018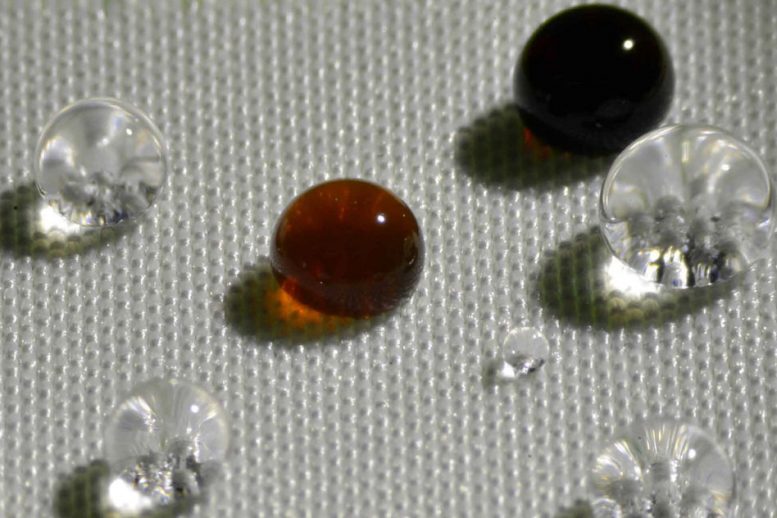 July 13, 2018
Like water off a duck's back…
…but for the rest of us we rely on our waterproof jackets to stay dry in the rain. Unfortunately, it has become increasingly well-known that much of the technology used can accumulate in the environment and in body tissue. A team at MIT (Massachusetts Institute of Technology) have developed a waterproofing technology that is both a technical and environmental breakthrough. They started with short-chain polymers (which only bioaccumulate a little but tend to perform worse) rather than long-chain polymers that are typically used (that bioaccumulate a lot but perform better). They then used a process to apply the waterproofing that had been developed at MIT called initiated chemical Vapour Deposition (iCVD). Whereas usually a material is submerged in a liquid waterproofing  that blocks the pores of the fabric thus requiring a further process to open them up again to make a breathable fabric, iCVD doesn't blog the pores in the first place. the technology is being further developed and the team are looking to license it to outdoor and clothing brands and manufacturers.
website link: MIT Develops Nontoxic Alternative to Water-Repellent Coatings, MIT Press Office, July 2nd 2018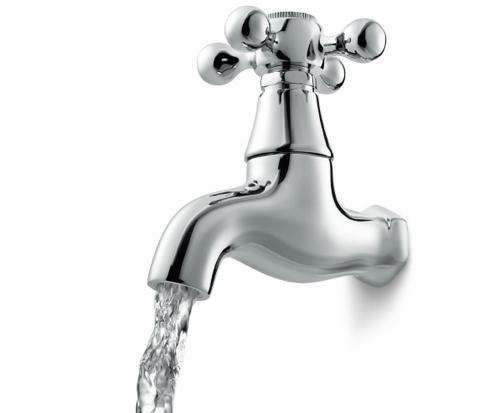 June 12, 2018
Hot tap, cold tap
This morning we were discussing how hot a roomful of 30 people doing tap get in the summer (not a theoretical discussion but a pressing one after a very hot tap class). Another person in the class had a cooling towel which was as cool as if it had been in the fridge. Here at Thread, a casual morning question of 'how was your evening?'  can quickly descend into discussion of evaporative cooling, thermal conduction, absorptive properties of different textiles and potential surface treatments to alter the perceived temperature of a fabric.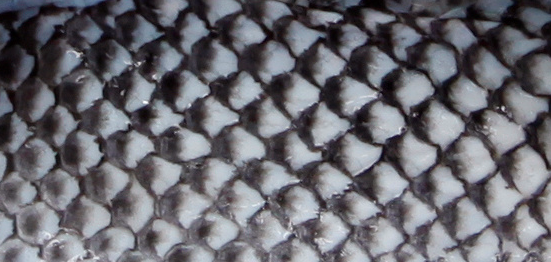 May 22, 2018
From bin to burns..
Most of us would rather not consider the possibility of sustaining a serious burn and in that situation the last place we would expect a medical professional to look for a treatment option would be food waste but sometimes the most valuable things are in the oddest places. The skin of the Tilapia fish has been trialed as a dressing for 2nd and 3rd degree burns at the IJF (Institute Doctor José Frota) Hospital in Fortaleza, Brazil. The research was instigated by Marcelo Borges, a plastic surgeon who had spent three decades working on burn wounds. He read an article about the use of Tilapia skin in handcrafted products that mentioned that the other 99% that wasn't used was a worthless waste product. Human and pig skins are already in use as a treatment in certain burns cases but these specially prepared, sterilised and stored skins are not available in high enough volumes to treat Brazillian burns victims. So Borges decided to investigate if Tilapia skin would be a viable alternative and it turned out in some ways to be superior with twice the amount of collagen type 1 and 3 (important in healing and scarring) and in some cases a single application of Tilapia skin can remain on the patient until scarring and healing occur which removes the painful changing of dressing required with a cream and gauze approach.
April 3, 2018
Jack-Jack doesn't have any powers..No? Well, he'll look fabulous anyway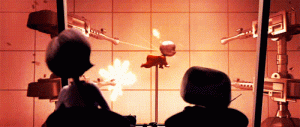 "I cut it a little roomy for the free movement, the fabric is comfortable for sensitive skin… [a sheet of flame erupts in front of the suit] And it can also withstand a temperature of over 1000 degrees. Completely bulletproof… [four heavy machine guns appear and open fire on the suit, without effect] And machine washable, darling. That's a new feature."
Thread Loves Edna Mode in The Incredibles.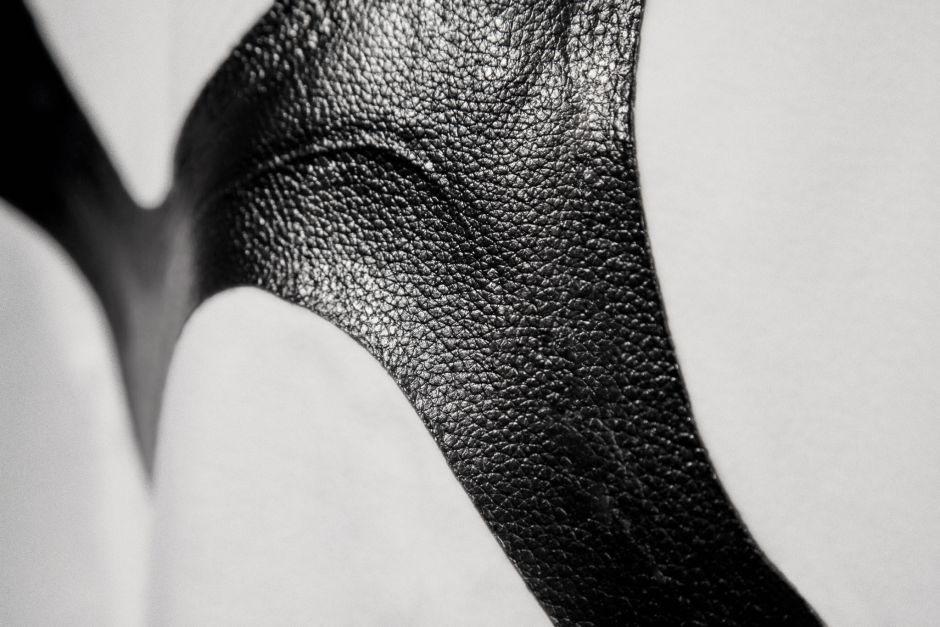 March 1, 2018
Nobody's skin…
Assuming you're happy that yeast is definitely not an animal (it's a fungus….I double-checked) then Zoa is an animal-free alternative to leather. as far as I understand it there's a bit of DNA cut-and-shut which is re-homed into little yeast cell factorys which grow the Zoa. No animals so no expensive feeding of animals and no expensive and ethically-open-to-discussion killing animals. It's been in development for years and is finally being tweaked and embodied into products as we speak. Sadly not by us (yet) but we hope to get our hands on some soon. We're always looking for more materials to add to our library.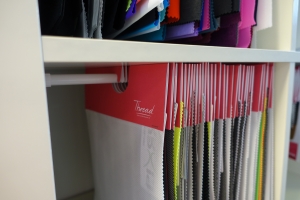 Website link: Zoa by Modern Meadow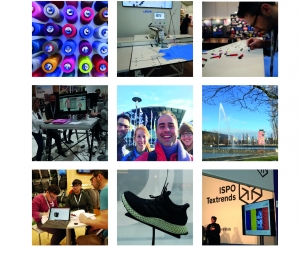 February 1, 2018
Munich Fabric Start and ISPO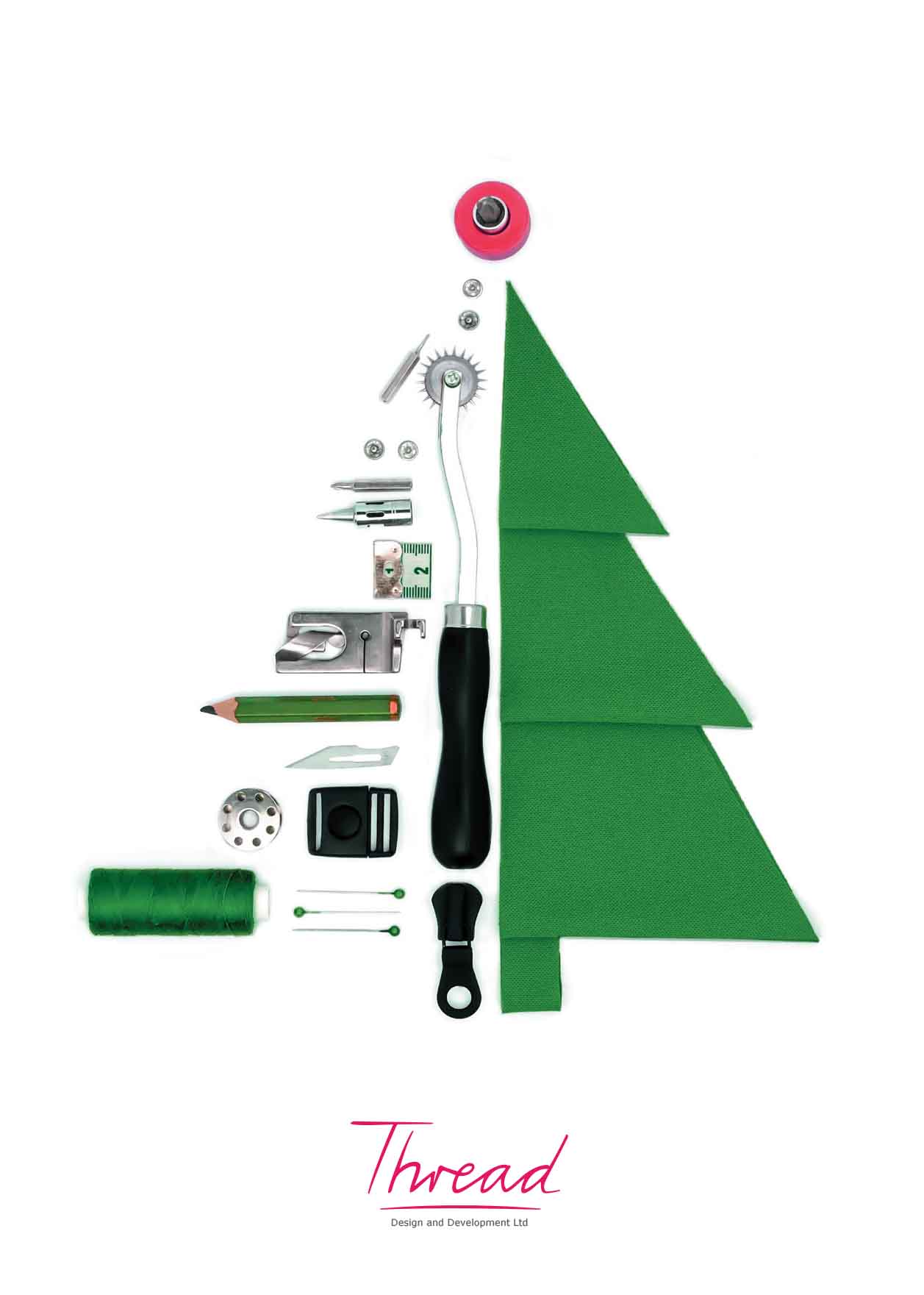 January 1, 2018
Happy 2018 from Thread Design!
2017 has been a great year for Thread – we've welcomed two new members to the team! Georgie as a textile prototyper and Elora as a junior deisgner. Here's to 2018!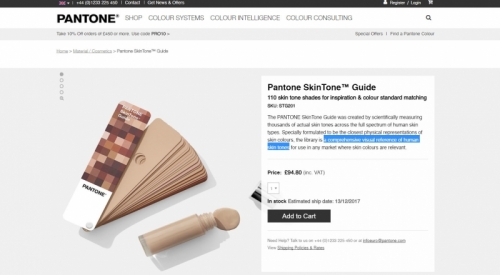 December 12, 2017
Whose skin?
This morning I was looking at the Pantone website as we want to update our colour reference materials. My eye was caught by their skin matching books which claim to provide "a comprehensive visual reference of human skin tones". The front cover appears to show a fair range but how they've fanned out the sample book seems to reinforce the default of 'skin' colour meaning caucasian skin colour. This is an assumption we came across when we worked on prosthesis cosmeses (covers for prosthetic limbs) that have a 'skin' colour stocking over the top. It's interesting to note that truly inclusive design needs to start the second we open our mouths, at the very start of any discussion.
Website link: Prosthesis Cosmesis design: improved realism, longer life