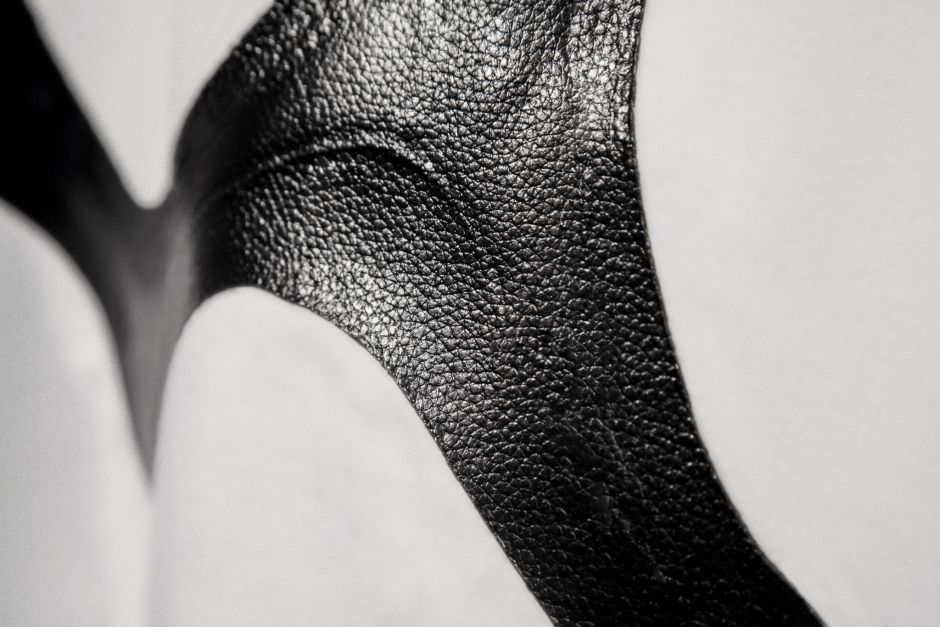 March 1, 2018
Nobody's skin…
Assuming you're happy that yeast is definitely not an animal (it's a fungus….I double-checked) then Zoa is an animal-free alternative to leather. as far as I understand it there's a bit of DNA cut-and-shut which is re-homed into little yeast cell factorys which grow the Zoa. No animals so no expensive feeding of animals and no expensive and ethically-open-to-discussion killing animals. It's been in development for years and is finally being tweaked and embodied into products as we speak. Sadly not by us (yet) but we hope to get our hands on some soon. We're always looking for more materials to add to our library.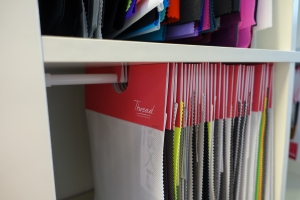 Website link: Zoa by Modern Meadow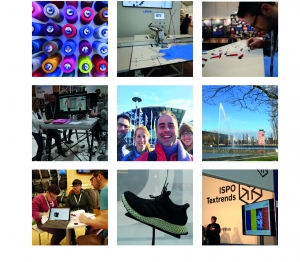 February 1, 2018
Munich Fabric Start and ISPO
January 1, 2018
Happy 2018 from Thread Design!
2017 has been a great year for Thread – we've welcomed two new members to the team! Georgie as a textile prototyper and Elora as a junior deisgner. Here's to 2018!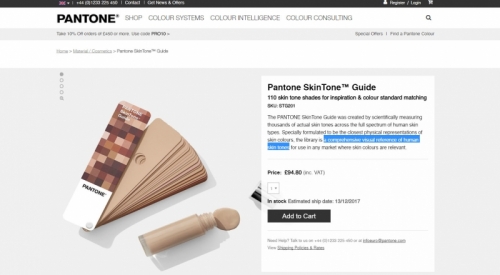 December 12, 2017
Whose skin?
This morning I was looking at the Pantone website as we want to update our colour reference materials. My eye was caught by their skin matching books which claim to provide "a comprehensive visual reference of human skin tones". The front cover appears to show a fair range but how they've fanned out the sample book seems to reinforce the default of 'skin' colour meaning caucasian skin colour. This is an assumption we came across when we worked on prosthesis cosmeses (covers for prosthetic limbs) that have a 'skin' colour stocking over the top. It's interesting to note that truly inclusive design needs to start the second we open our mouths, at the very start of any discussion.
Website link: Prosthesis Cosmesis design: improved realism, longer life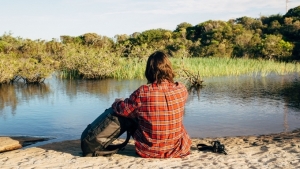 November 28, 2017
GoBag kicks off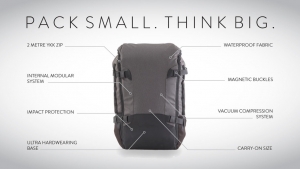 We're delighted that the GoBag 2 Kickstarter campaign has launched and already exceeded its £10,000 goal and is heading up.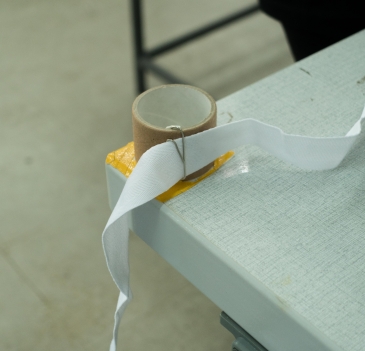 October 23, 2017
Thai-ing up some loose ends…
This month we're back in Thailand, finalising the production set-up for a product launching later this year. We've been developing the product with our client for four years and we can't say much until it's launched but here's a photo of a bit of cardboard engineering (while we wait for a component to arrive) helping to feed some binding tape flat into a sewing machine.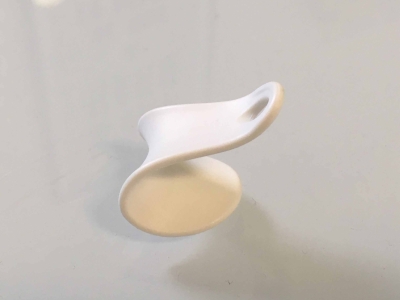 September 21, 2017
No exaggeration, I think saddle points are amazing..
I find saddle points (or hyperbolic paraboloids as they're mathematically known) a deeply pleasing shape. This little hook was developed as part of a large project we've been collaborating on. It's strong and safe as it has no sharp edges.
For more hyperbolic paraboloid and origami joy pop down the rabbit hole that is the website of Erik Demaine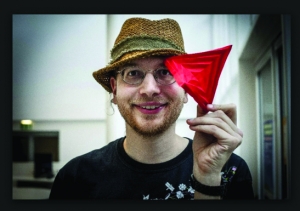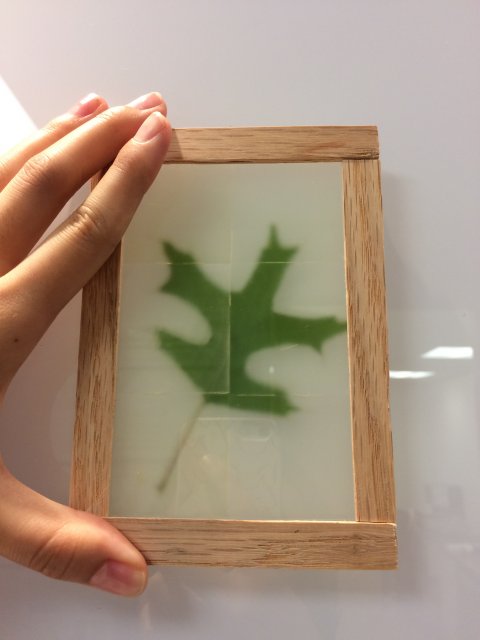 August 15, 2017
Woodn't it be nice….
Wouldn't it be nice to have even natural light in a room regardless of the position of the sun in the sky? One unexpected way to achieve this could be to use wooden panels. Clearly (!) not just an 8′ x 4′ from the builder's merchant but a new transparent material developed At the University of Maryland. The wood is soaked in a solution to remove the lignin that gives wood its brown colour. Unfortunately removing the lignin also removes its strength and so the material then needs to be treated with epoxy to restore it.
Website link: Wood windows are cooler than glass, University of Maryland, August 16th 2016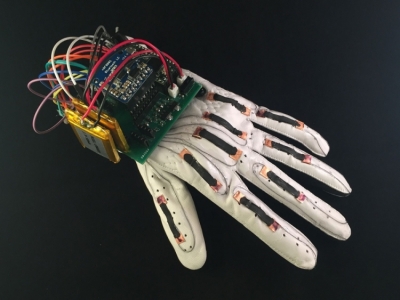 July 17, 2017
Silent language at your fintertips
This glove may look cumbersome but it could seriously reduce the communication burden for thousands of sign language users. It can translate the 26 letters of ASL (American Sign Language) into text and the current version was built for less that $100 using stretchable and printable electronics that are easily commercially available. The glove has the potential to allow sign language users to travel through everyday situations such as train stations or supermarkets without needing a human translator to communicate their questions or needs.
Website link: Low-Cost Smart Glove Translates American Sign Language Alphabet and Controls Virtual Objects, 12th July 2017, University of California, San Diego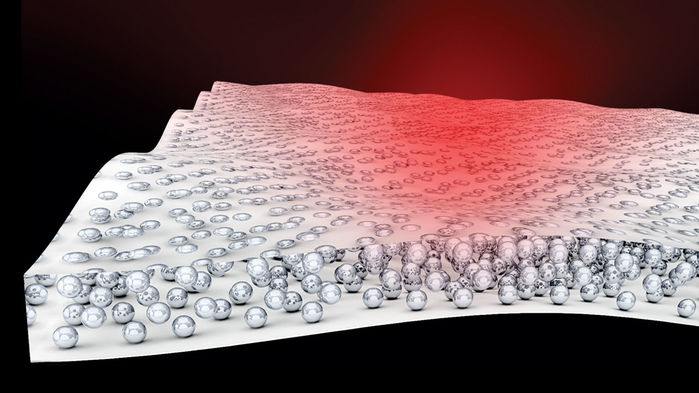 June 21, 2017
It's too hot
I'm British. It's over 30 degrees centigrade. Today I want to be covered in this cooling film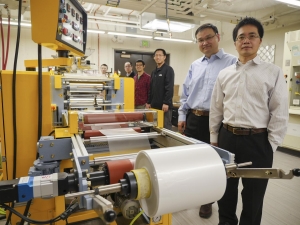 Website link: Newly engineered material can cool roofs, structures with zero energy consumption, 9th February 2017, University of Colorado Boulder